Did anyone else read Phyllis Reynolds Naylor's
The Grand Escape
as a kid?
I loved it!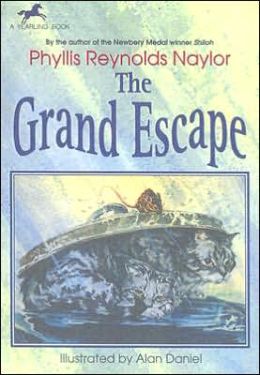 It's about two cats, Marco and Polo, who escape from their sheltered home life and into the rainy streets, where they have to prove themselves to join a club of alley cats and find their way home. One of the riddles they're given along the way has always struck me with a grain of hard truth.
The question is:
What runs humans?
The answer:
Clocks.
Boy, is that ever true! Lately, I feel like I need 30 hour days just to keep up with what I need to do, much less what I want to do. Sometimes, I think we run a little too much by our clocks (I know I do), and while we can never fully be rid of that instinct, it's wise to take a breather every now and then.
We can't
make
more time, so we've got to allow ourselves to slow down and
take
it whenever we can.